Welcome to the take away theatre company - a fresh look at Theatre in Education.
We are a Theatre in Education ( TIE ) company delivering high impact, entertaining drama projects in schools throughout the UK. We are also one of the UK's leading providers of School Pantomimes. You can use this website to find out more about our theatre company and productions we currently have available. It is also possible to make enquiries via the contact form. Click here to see our full programme for 2014
A Dash Through Dickens! - Brand New for 2014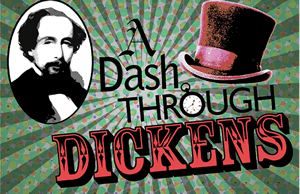 The World of Charles Dickens brought to Life!
Told in the style of BBC's Horrible Histories' programme 'A Dash through Dickens' is an entertaining and informative journey through the works and often extraordinary life of Charles Dickens. Pupils will be amazed as some of Dickens' best loved creations such as Oliver Twist, Ebenezer Scrooge and Mr Pickwick are brought to life before their very eyes. As well as learning about Dickens and his books, pupils will also gain an understanding about (and sometimes be disgusted by) what it was REALLY like to live in Victorian Britain!
'A Dash Through Dickens' is a available to book in schools between Monday 12th May - Friday 23rd May 2014 Click here for further information
BOOK NOW on 0800 158 38 40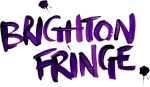 A Dash Through Dickens will also be appearing at this year's Brighton Fringe Festival. The production is taking place on the main stage at The Warren Theatre. Tickets can be purchased visiting the Warren Box Office. Click here to visit the theatre box office.
Futher infomration about the show's run in Brighton can be found by visiting the productions dedicated website - www.adashthroughdickens.co.uk
Merlin! Our magical new summer show for 2014!
'Brand new for 2014 this spectacular theatrical experience brings to life the legend of Merlin and King Arthur in a new and captivating way. Join our hero Merlin in an exciting adventure featuring drama, live music and real magical illusions. With help from the audience will Camelot remain safe from the hands of evil? With an original storyline, but featuring recognisable contemporary songs this production will be enjoyed by audiences of all ages. Suitable for Primary Schools. Perfect for an end of term treat.
'Merlin - A Legend Reborn' is available to book in schools between Monday 23rd June - Wednesday 23rd July 2014 .Click here for further information
.