Welcome to the take away theatre company - a fresh look at Theatre in Education.
We are a Theatre in Education ( TIE ) company delivering high impact, entertaining drama projects in schools throughout the UK. We are also one of the UK's leading providers of School Pantomimes. You can use this website to find out more about our theatre company and productions we currently have available. It is also possible to make enquiries via the contact form. Click here to see our current programme for 2016/17
'The Wind in The Willows' - The perfect treat for the end of term.
Available Monday 23rd May - Friday 22nd July 2016 - Still a few dates left!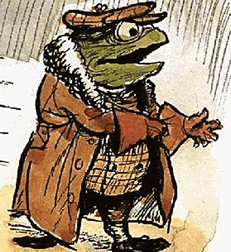 We are delighted to announce the revival of one of our most popular productions. The Wind in The Willows.
The Take Away Theatre Company's hilarious re-telling of The Wind in the Willows brings to life the escapades of the irrepressible Mr Toad and his long-suffering friends Ratty, Mole and Badger. From lazy days on the riverbank, to speeding cars, a jail break and other daring adventures, this innovative, high energy production combines drama, live music and puppetry to provide the perfect end of term treat!
Click here for further details.
BOOK NOW on 0800 158 38 40
'Hope' The UK's most performed Anti-Bullying Production! Now in its 9th year!
Available Monday 24th October - Friday 18th November 2016
"Hope" is the story of a beautiful and successful pop star returning to the town where she grew up for the first time in years. A chance encounter between her and an old school acquaintance brings back painful memories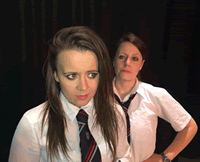 of her childhood and the systematic abuse and bullying she suffered at the hands of a classmate. It is a story of courage, self-empowerment and redemption.

The play, expertly delivered by professional actors, is informative, thought-provoking and entertaining and can be followed by up to 2 participatory workshops (of upto approximately 90 pupils each). It is next available between Monday 24th October - Friday 18th November 2016 Click here for further details.
A wonderful performance - a serious message delivered in a professional and highly competent manner. Superb acting with humour, which didn't detract from the serious message behind it all. Extremely realistic! Damien Suiter - Assistant Headteacher
"During the War... "
Available Monday 3rd October - Friday 14th October 2016
Having visited over 100 UK schools last year, the cast of our Second World War show will be returning to schools in 2014. The production gives young people a taste of life on the home front during World War II. "A highly informative and entertaining piece of theatre" . Further comments and testimonials along with additional photographs can be found by clicking here.
"During the War... " is available between Monday 3rd October 2016 - Friday 14th October 2016.
Book Early to Secure the Best Pantomime Dates for 2016- Already selling very quickly!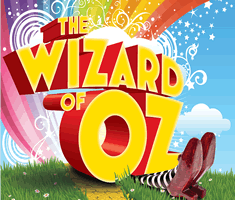 "The Wizard of Oz - A Pantomime " - Brand New for 2016!
A spectacular pantomime version of L Frank Baum's much loved tale. Follow Dorothy and her pet dog Toto on their magical adventure through the Land of Oz.
On the way they meet a Scarecrow who needs a brain, a Tin Man who wants a heart, and a Cowardly Lion who desperately needs courage. Will the wonderful Wizard of Oz be able to help them before the Wicked Witch of the West captures them in her dungeon??!!……
Featuring everything you have come to love about our pantomimes: Superb performers, stunning sets, and up-to-date songs. Throw in lots of audience participation and you have all the ingredients for another magical and fun filled pantomime
"We're off to see the wizard…."
Click here for further details
BOOK NOW on 0800 158 38 40
A small selection of the authorities and organisations we have worked with most recently
.